Olivers Woodturning Newsletter #2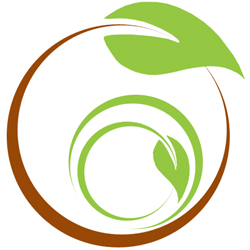 Olivers Woodturning Newsletter Issue 2
Issue 2

The difficult 2nd album

Actually, its not so difficult. We have received a huge amount of support from the woodturning community. I think that people realise that we are starting something special for UK woodturners….and perhaps beyond.

Our second newsletter brings you a quick update on what's been happening in the world of Olivers Woodturning.

So let's get started.

Community Contributions

New tutorials

We have a couple of new articles published on the site following on from Alan Currans fine article on finishing pens with super glue.

Firstly, Alan produced another article with pen making tips. Alan describes the various jigs he has made.You can read it here.

I've posted an article on using CA as a finish on larger items.  I've been playing around with this especially on wood that splits easily, such as Cherry and Holly.You can read it here.

Do you have an article in you?

Don't forget we reward any article that we publish with 1500 reward points. These can be used against any purchase. Help us build a useful resource for our fellow woodturners.

Forum activity

Our growing number of forum members continue to show off their creations as the gallery gains momentum. From snowmen and mice to interesting Christmas themed pens and even clocks. You could show off some of your work in the woodturning gallery.

We police the the forum throughout the day to ensure that it is spam free and a place for woodturners to share and learn, so please join in and show fellow woodturners what you can do, ask questions and enjoy the online community we are building.

Club Events

Lincolnshire Wolds Woodturning Association

There is to be a demo day on the 25th November 2014 with the Lincolnshire Wolds Woodturning Association. Mick Hanbury will lead the demo which takes places between 7pm and 10pm.

You won't miss a thing as they use two High Def cameras and 2 large screens to ensure everyone gets a good view.

You can find them at West Ashby Village Hall, West Ashby, Nr Horncastle, Lincolnshire, LN9 5PS.

Visit their website.

The Garden of England Woodturners

Show Report

It seems that a closed road meant that the The Garden of England Woodturners show didn't get the number of visitors it should. There were a quite a few woodturners there to show off and sell their wares and there were a number of great pieces on display.

Hopefully the next one will draw a larger crowd.

Our News

New products

We have just launched our new range of decorative fillers.

Copper £4.51
Brass £4.49
Aluminium £2.54
Synthetic Onyx £1.00

All available in 100g bottles or bags.

Take a break

We are still offering a free mug with each purchase, we even throw in a tea bag. Stand back and admire your latest creation with a tasty brew on us.

Exclusive discount vouchers

We have two great offers for club members this month.

Planet Plus Rotur Deluxe Pen Turning Kits, add code CMDPTK10 at the checkout and receive a 10% discount on these great pen-turning kits.

Simon Hope Pro Sanders, these are probably the best way to sand your work to get that extra special finish.All you need to do is add code CMPRO5 at the checkout when ordering either of the Simon Hope Pro Sanders and you will receive a 5% discount.

We're over here!!

We are located near the green in the village of Bearsted. We get a number of people stopping by for a browse/chat/cup of tea and a few have commented on how well hidden we are! So here is a handy map to show exactly where we are. You can click on the map for a larger version and to create directions from wherever you are using your postcode, how handy.

No excuse not to pop in now.

That's all folks!

You have reached the end of issue 2 of our newsletter. You might be interested to know that since the last issue we have almost double the number of subscribers, we're sure that this must be due to word of mouth recommendations from all of you so thank you for spreading the news (keep it up!).

We will send out the next newsletter just before the Christmas holidays. Until then, don't forget to get involved and join us on the forum.

Happy Woodturning

Ed

Have you joined our forum?

Share ideas.
Show off your skills

Click here to find out more.

Earn reward points as you spend and share and contribute.Click here to find out more.

If you have something to show off then get in touch and we could share with the whole community.

Have you visited our woodturning YouTube Channel?Click here to find out more.

We post our news to facebook. Why not follow us.Click here to find out more.

Prefer to keep up with news on Twitter? No problem, you can follow us there.Click here to find out more.