Olivers Woodturning Newsletter #1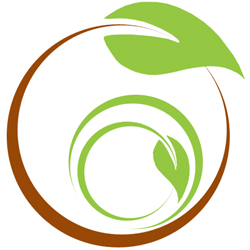 Olivers Woodturning Newsletter Issue 1
Issue 1

Oliver's Woodturning takes its first steps

Well, this is the first newsletter from Olivers Woodturning. Don't worry there won't be an ongoing bombardment of junk mail from us clogging up your inboxes. We will only send something out every few weeks if there something that we want to share.

In this issue you will find some tutorials, our forum members share their work, club event news, details of our current freebie and there is a 10% discount on Robert Sorby texturing tools.

So let's get started.

Community Contributions

New tutorials

Last month saw the first two tutorials submitted by members of the club.

Firstly, Brody Lambden sent in a piece on turning a segmented vase. This gives a good step by step process for others to try.You can read it here.

Secondly, Alan Currans sent in a very detailed piece on finishing pens with CA (super glue). If you are planning on pen turning this is well worth a read.You can read it here.

Do you have an article in you?

Don't forget we reward any article that we publish with 1500 reward points. These can be used against any purchase. Help us build a useful resource for our fellow woodturners.

Forum activity

Our new forum has about 6 active members at the moment but many more people have taken the trouble to view it, so why not get involved and join in. You could show off some of your work in the woodturning gallery.

Club Events

The Garden of England Woodturners

The Garden of England Woodturners annual exhibition and sale takes place on the 25th October 2014. Free admission and can be found at Dunkirk Village Hall, London Road, Dunkirk, Faversham, Kent, ME13 9LF.

Kent Woodturners

Kent Woodturners exhibition & sale runs from the 1st to the 16th November 2014. Free entry and this one can be found at North Barn, Aylesford Priory, Aylesford, Kent, ME20 7BX.

Our News

New products

We have increased our product selection this month by adding Ashley Iles and Simon Hope to the range. We have also invested in more bowl and spindle blanks and increased the range of pen turning blanks with 5000 year old Bog Oak, Olive, Rippled Chestnut and Rippled Sycamore.

We're no mugs!

We are giving away Free Mugs. If you place an order with us at Olivers Woodturning we will send you an Olivers Woodturning mug.

Robert Sorby texturing tutorial and 10% discount voucher

Lastly Robert Sorby have just released a great new video featuring Nick Agar demonstrating the Robert Sorby texturing tools and it's well worth watching (click on the image below to watch). To support this we have our first club member's special offer.

Use the discount code "clubtext10" to save 10% on any of the following Robert Sorby Texturing Tools.

The 330H Spiralling SystemIf you are looking to decorate your work then the Robert Sorby 330H Spiralling System is the tool for you.  The tool is supplied with 4 unique cutters opening up many possibilities for decorating your work.You can see it here.

The 370A Spiralling ToolThe modular micro 370/A spiralling tool set consists of handle, shaft- tool rest and a fine and medium spiralling cutter.You can see it here.

The SOV-3370DBS Sovereign Spiralling and Texturing Tool SetIt is supplied with both full size and micro unhandled texturing systems, to cover the full range of possible turning projects. The standard system has the option of being used with either the 12″ Sovereign Softex grip handle or a 16″ handle using the new 4″ extension. The micro texturing system is supplied with a 195mm micro handle.You can see it here.

That's all folks!

Thats just about it for our first issue. We hope that you found it useful/interesting. We will be back with the next issue where we hope to bring you more articles, news and special offers.

Until then, dont forget to get involved and join us on the forum.

Happy Woodturning

Ed

Have you joined our forum?

Share ideas.
Show off your skills

Click here to find out more.

Earn reward points as you spend and share and contribute.Click here to find out more.

If you have something to show off then get in touch and we could share with the whole community.

Have you visited our woodturning YouTube Channel?Click here to find out more.

We post our news to facebook. Why not follow us.Click here to find out more.

Prefer to keep up with news on Twitter? No problem, you can follow us there.Click here to find out more.